Music Saves UA
Music Saves UA is a non-profit fundraising initiative created by Ukrainian Association of Music Events to provide immediate humanitarian help to those who need it most right now in Ukraine.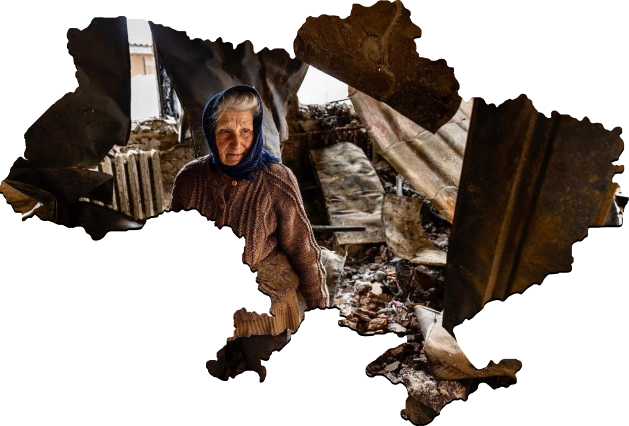 Food

Drinking water

Hygiene products

Medicine

Settlement for the refugees
Our story
Music Saves UA is an initiative founded by the UKRAINIAN ASSOCIATION OF MUSIC EVENTS team. The UAME in peaceful times is the largest association of representatives of the music industry in Ukraine.
Today, we are focusing all our efforts on rescuing Ukrainian civilians. Our main directions at the moment are:
- humanitarian headquarters in Kyiv and Dnipro, which are used to cover the needs of Ukrainians in the respective regions as well as to deliver help to the hotspots,
- Bakota Hub in Khmelnytsky region, where temporarily displaced people are granted a shelter, with a focus on taking in artists and enabling them to continue working on their art.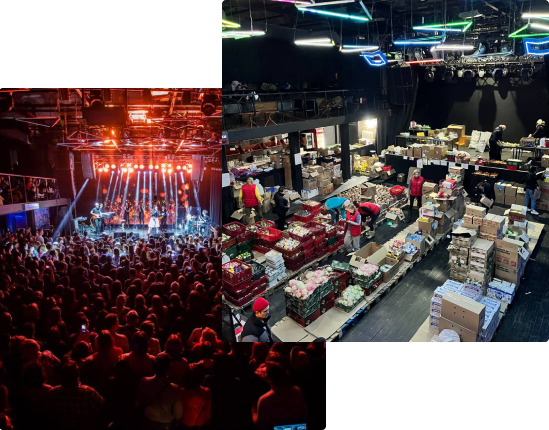 Hu­man­i­tar­i­an crisis
We call on the whole world to help us provide support for Ukrainian families and ensure their survival. Our valiant soldiers are doing their best to fight back and not let the enemy break through any deeper.
Our mission is to provide care and support for the most vulnerable – those who require urgent help, our mothers, children, elderly and those who cannot fend for themselves. Those who became victims of this cruel war against our people.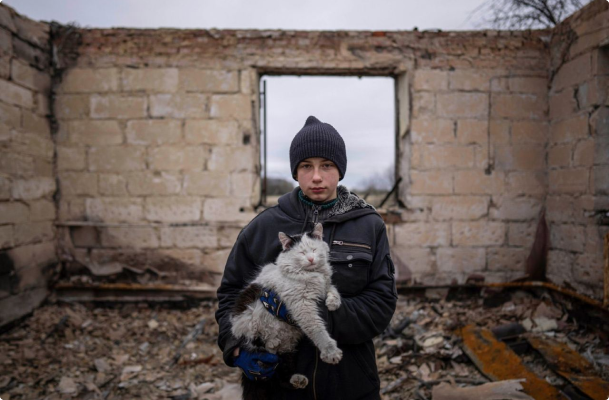 Donate to help
IBAN Code (EUR): UA573052990000026000036218881
IBAN Code (USD): UA533052990000026005006205722
IBAN Code (GBP): UA583052990000026001026223852
IBAN Code (PLN): UA263052990000026001016224504
IBAN Code (UAH) (for payments from Ukraine): UA943052990000026008026209192
Name of the bank: JSC CB "PRIVATBANK", 1D HRUSHEVSKOHO STR., KYIV, 01001, UKRAINE
Bank SWIFT Code: PBANUA2X
Company address: 37-41 SICHOVYKH STRILTSIV STR., KYIV, 04053, UKRAINE
Recipient: All-Ukrainian Association of Music Events
Code EGRPOU (for payments from Ukraine): 43040078
Purpose of payment: For humanitarian needs in Ukraine
Donations are provided in money equivalent and will be used to support programs for Ukrainians affected by the war. The procedure for sending donations is determined by the head of the organization in accordance with the priority needs of victims and in accordance with the collected applications for necessary assistance. Reporting on the use of donations is carried out in accordance with the requirements of the legislation of Ukraine on accounting and financial reporting in Ukraine. Information and reports on the use of funds raised through the public collection of charitable donations will be published on this website. Every person who contributes to the Organization's accounts agrees that unused funds are non-refundable and can be reallocated to the livelihoods of Ukrainians affected by the war with Russia, including the restoration of destroyed social infrastructure. Unused funds are non-refundable and can be reallocated to needs within administrative costs.